Surgical steel jewelry supplies
Surgical steel is a high quality stainless steel (316L or 304), which fits people with sensitive skin and allergies, also to those who has silver and gold allergy. This metal is widely tested (in dentistry and surgery). Also it is moisture resistant and doesn't change colour. One more positive thing about surgical steel is that it's very strong material - you can use it in bracelets with heavy pendants, it will not be broken as easy as some alloy parts.
Please, note our quantity discount! There is a quantity discount table on every product page. Quantity discount will be calculated automatically when you add items into shopping cart.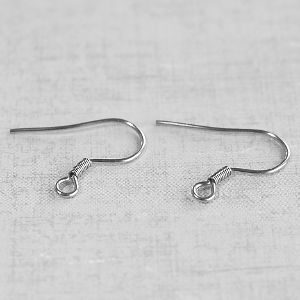 Surgical steel all

Hooks

Studs and ear nuts

Rings

Chains and locks

Pins

Clip on Earrings

Finger ring settings

Other parts